Cats are the Most Calming thing you can get. Just sit and roll your hands over the furry animal and relax. We brought you some really Unique Gift for Cat People and Cat Mom Gifts so that you can have an idea of what to gift the Cat Lover around you.
These can be great Christmas Gifts Ideas for Cat Lover too.
1.Cat Mom Mug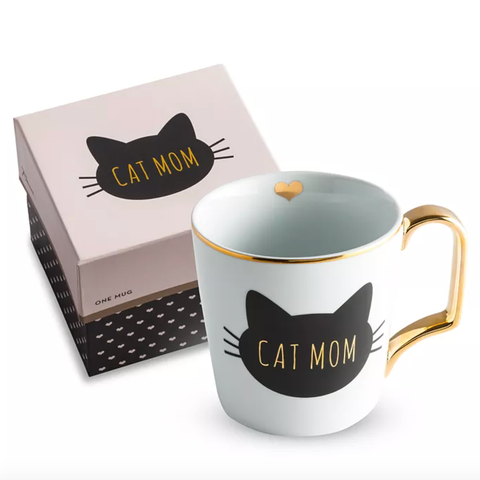 A Cat Mom Mug for the Cat Mom. This all-custom-made Cat Mom Mug Gift is specially crafted keeping the cat theme gift with a golden handle and Cat Mom logo printed on it.
A perfect gift for cat moms and you can get this easily on amazon.
2.Cat Lover Socks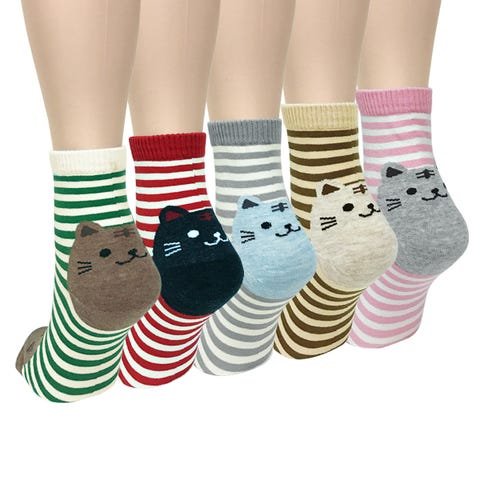 Socks and Cat have a naughty relationship 😉
My cat has made holes in every pair of socks I have.
So why not gift the cat people some new pairs of socks with a beautiful cat sticker on them.
3.A Cat Royal Portrait Painting.
A Custom Royal Portrait and that too handpainted by the professional artist is a Unique Gift Idea for Cat People.
We know that cat belongs to the Royal Family so why not just portrait that by adding the face of your cat into Custom Royal Portrait.
That something out-of-the-box cat lover gift.
You can also add the Cat lover or Cat Mom in the Custom Portrait and make it a Custom Royal Family Portrait Painting.
And we surely feel that Justincanvas can perfectly curate the Handmade Painting.
Looking for a Memorizing Gift, then A Portrait Painting from your Favorite Photo is what you need !!!!!!
4.Cat Mom Tshirt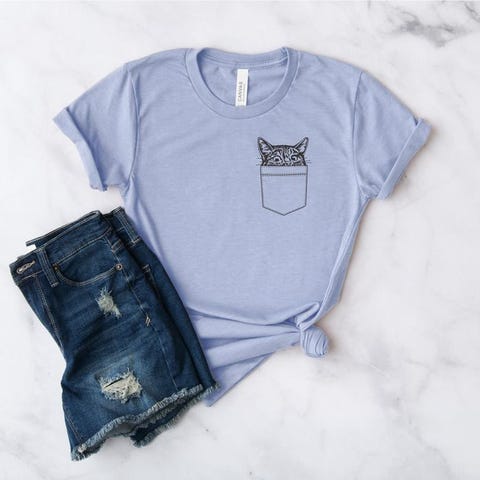 A Personalized Gift for the cat lover mom – A Stylish Cat Tshirt which matches here style too.
This Cat-themed Tshirt would definitely portrait that she is a proud cat mom 😉
You can get this on amazon.
5.Food-Dispensing Cat Toy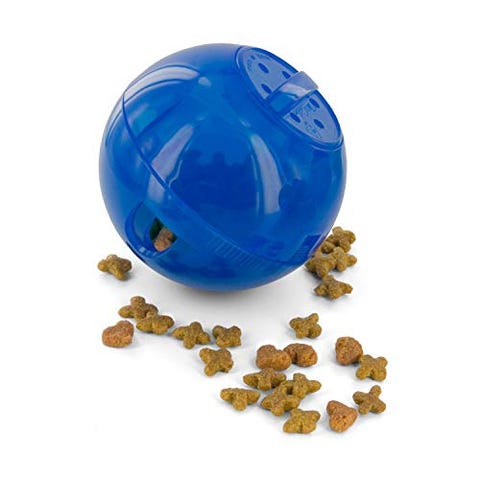 Food and pets have a separate relationship.
Some cats are like obedient child and some like naughty ones. So, if your cat is among the naughty ones then you know how difficult it gets to feed her.
That's why we got a Cat Food dispenser that entertains her while enjoying her food.
6.Cat Grass Growing Kit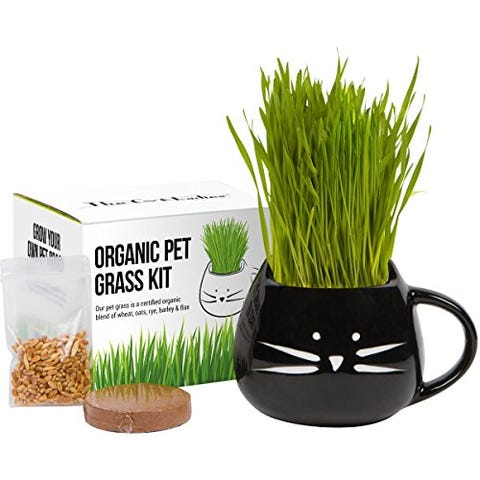 Grow your four-legged family member a safe, healthy treat in your own home, and indulge your inner crazy cat lady, with The Cat Ladies Organic Pet Grass Kit with Planter.
Eating natural, organic grass provides your pet with essential vitamins and minerals, supports healthy digestion, reduces hairballs in cats, and protects your house plants–some of which could be poisonous to pets.
You can get this easily online.
7.Welcome Cat Doormat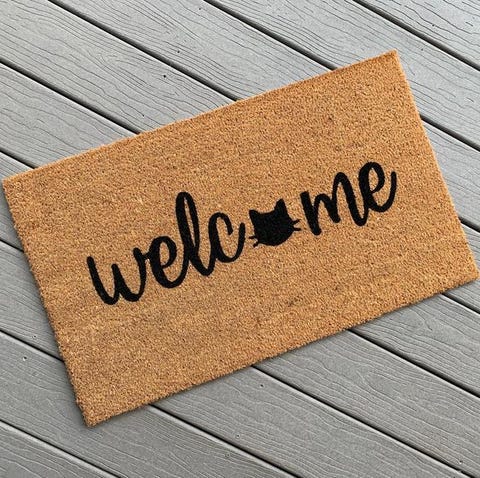 A Simple and clean custom cat gift for cleanliness cat lovers.
A Mat with a Cat print that will alert the Guest that this is a Cat House. 😉
You can also get some custom prints from amazon.
8.Cat Collar and Matching Friendship Bracelet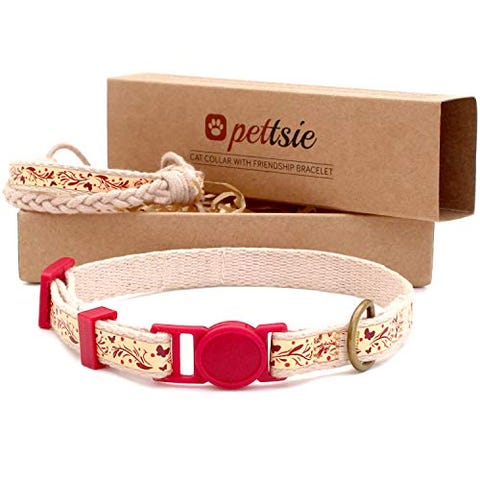 A Bond creating gift between the Cat Mon and the Cat child.
An Amazing and Unquie Gift Cat People there.
9.Cat Shower Curtain
When Cats are Life;)
So why not start your day with a Cat printed Shower Curtain.
For the Crazing Cat lover a perfect Cat Gift.
10.Cat Measuring Cups

When cooking is important but cats are more important 😉
A measuring cup that reminds you about your lovely cats there.
This is a perfect Cat Mom Gift.
11.Marvin Cat Tree
All cats love playing and you know what I mean by playing here.
Your curtains and couches are suffering from the wear and tear of the play.
So to ease it a little bit a custom toy for the lovely baby to play with.
This is a very useful Gift Ideas for Cat lovers around you.
12.Cat Earrings – Cat Mom Gift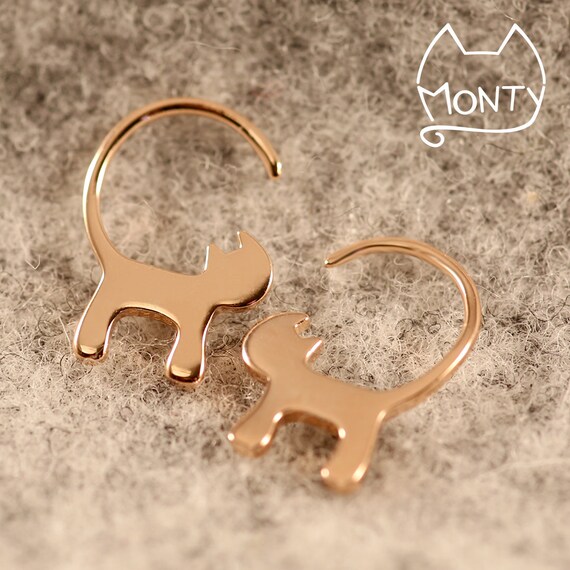 These cats are hanging on by a tail!
This simple design is sophisticated enough for any earring wearer, whether they put them on for the evening, work, or just for every day.
These silver-plated earrings make for one sweet gift.
13.Butt Out Magnets
Cat parents will appreciate these silly magnets.
Affix your shopping list to the fridge to remember to buy more cat food!
14.Cat Headphones
Just look at cats, those cute ears are always in style.
This set of gleaming metal ears decorates your head like a cat-eared headband. Comfortable and simple, and yes, just a little cute.
15.Kawaii Cat Mini Planner Notebook
The person who likes to start his day with a schedule.
Why not gift him a Custom Cat-shaped Noted Book to record all the day schedule.
16.An Oil Pet Portrait Painting.
A custom oil painting from photo of the lovely cat is one of the unique gifts for cat people.
The elegant color of the Handmade Oil Painting perfectly displays the beauty a Cat carry.
 You can get a Family Oil Painting with the Cat and Cat Parent in the Portrait Painting.
It's just easy to get an online painting service, all you have to do is just login into Justincanvas and follow a few steps.
Your Custom Pet Portrait will be delivered to your doorstep in as low as 15 days. Also, Justincanvas offers the Best price for custom Portrait Painting in the Market and is made by Real Artists. 
Looking for a Memorizing Gift, then A Portrait Painting from your Favorite Photo is what you need !!!!!!
17.Cat Hydration Bottle.
Staying hydrated while looking stylish is even better.
Water bottles are now a commonplace accessory, so why not gift one to a person with a unique sense of style and a love for cats?
Staying hydrated is important.
18.Cat Plant.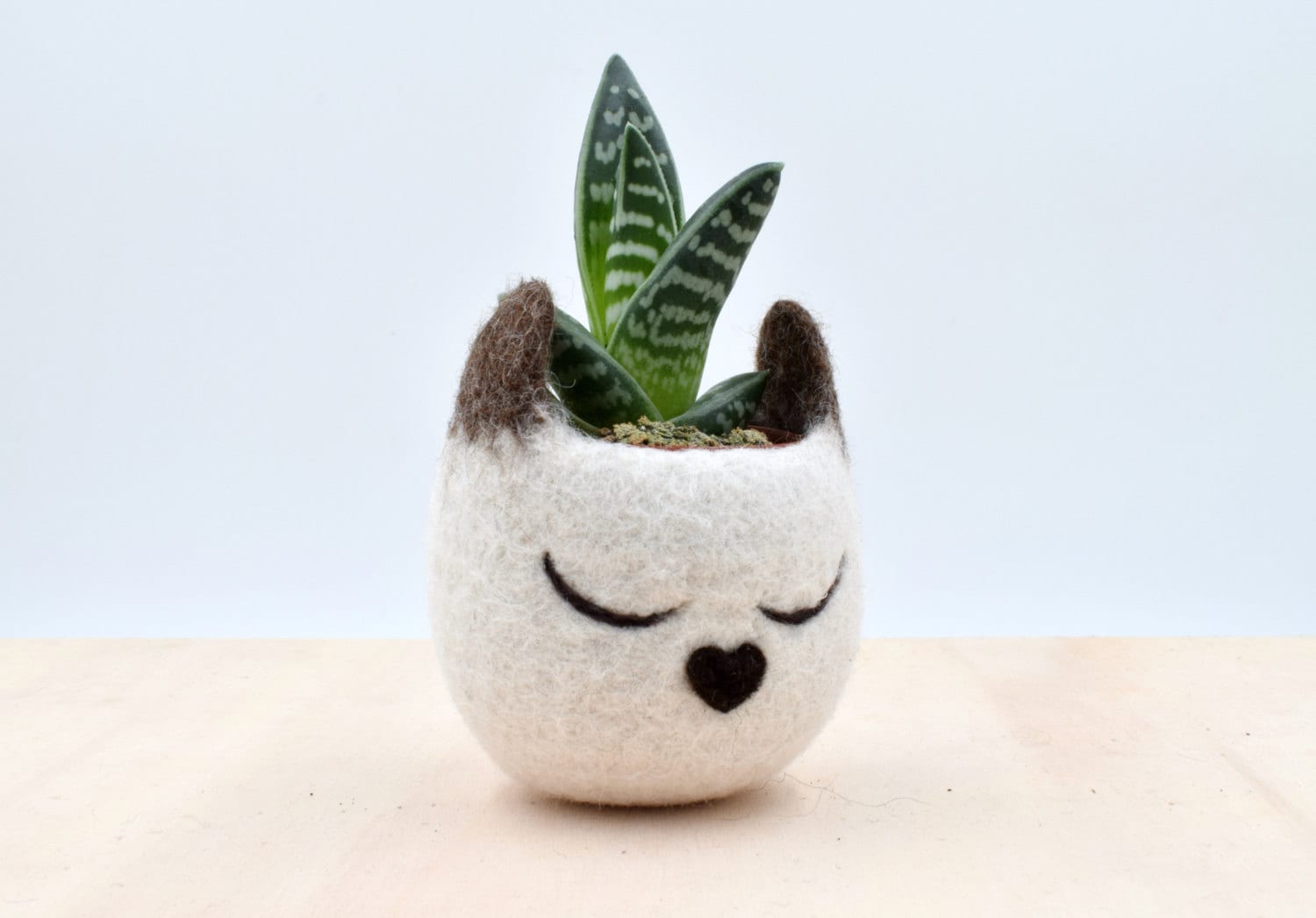 This tiny felt cat-faced plant holder is handmade in Italy.
A wool cozy dresses up a collection of succulents in warmth and style.
With a neutral color pallet and soft texture, this unique gift for cat people is perfect for adding a little indoor gardening to any home.
19.Cat Shaped Tea Bags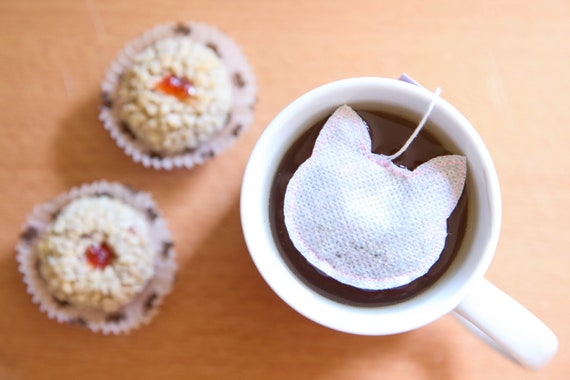 For the Tea and Cat lover.
Little cat ears bobbing in a teacup is a great way to wind down for the day.
This is a unique cat gift you won't want to turn down.
20.Crazy Cat Ipad Case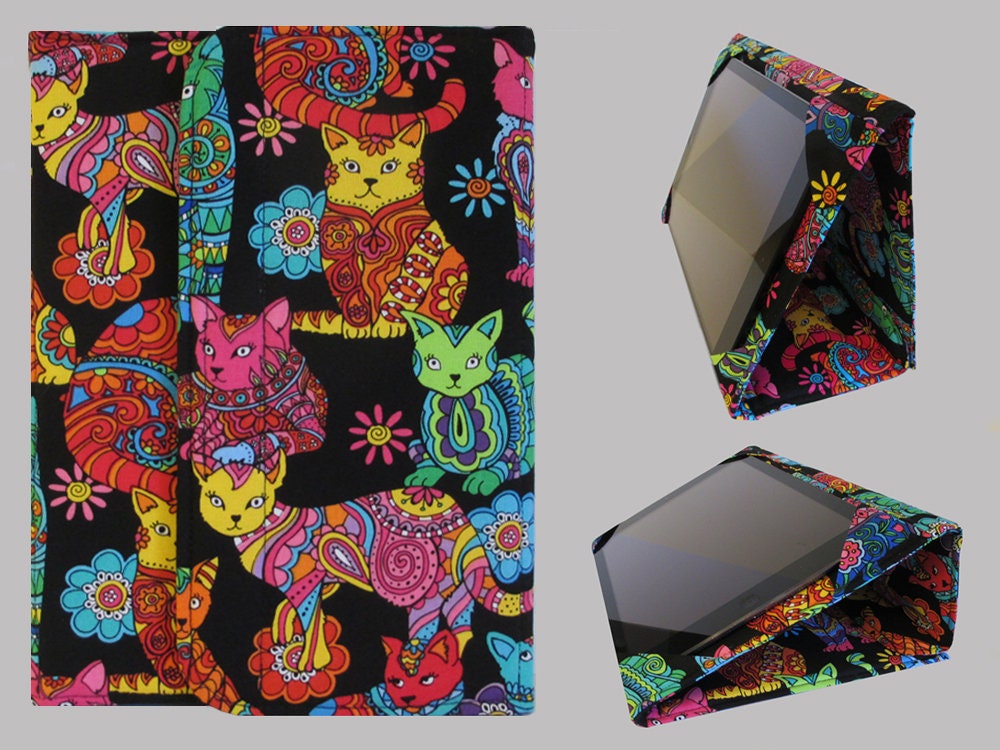 This cat gift can seem a little crazy with its bold pattern and even bolder colors.
This can make your iPad look more elegant and also act as a stand cum protection.
21.Mobile Cat Bed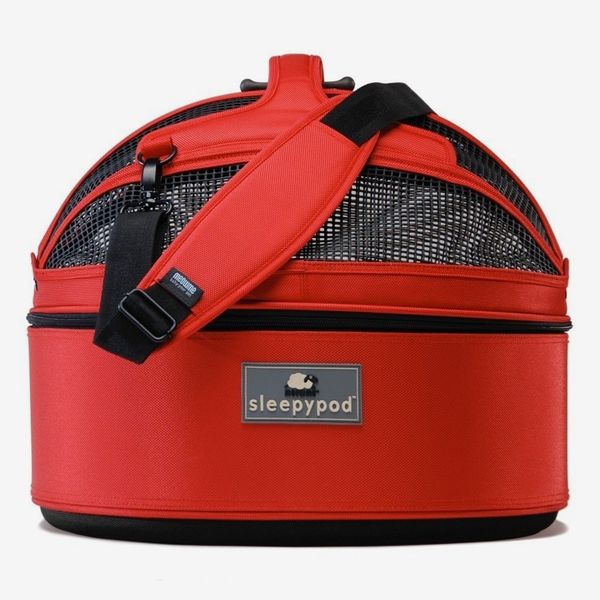 When you find a Travel Loving person who tends to take her or his cat along.
So to make the journey comfortable for the little friend this sleepypod is a great solution.
A Unique Gift for the Cat Lover there.
A Hand drawn pencil sketch from photo of the cat is something unique and memorable gift for the Cat Lover.
It can be gifted as a birthday pencil sketch or a memorial pencil sketch or a Family pencil drawing.
With Justincanvas, a hand-drawn pencil sketch from photos is both professionally drawn and cost-effective too.
You can get the handmade pet sketch for just $55 with an additional discount of 10% for new customers.
So Order now to get a unique gift for cat people around you.
Looking for a Memorizing Gift, then A Portrait Painting from your Favorite Photo is what you need !!!!!!
23.Furminator- A Fur Cleaning tool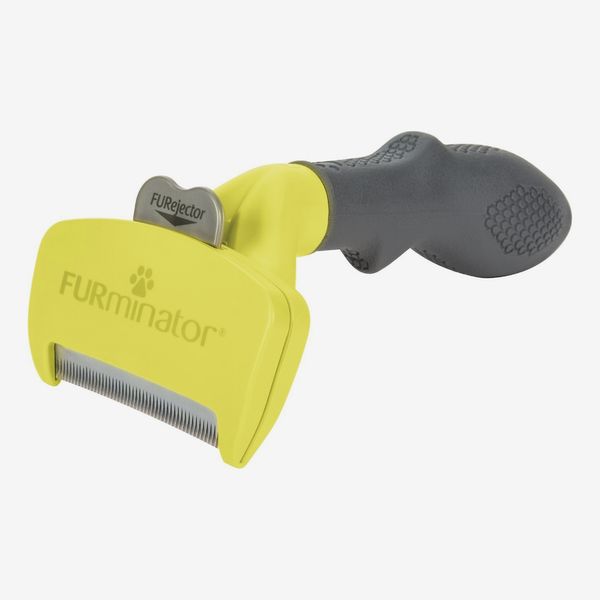 Furry animals are loved to roll for but cleaning the fur is a task for Cat moms and cat parents.
To make this task easy by gifting the cat lover a  Fur cleaning tool that can get almost everything.
This is the most useful and Unique Gift idea for Cat lovers.
24.Cat Coasters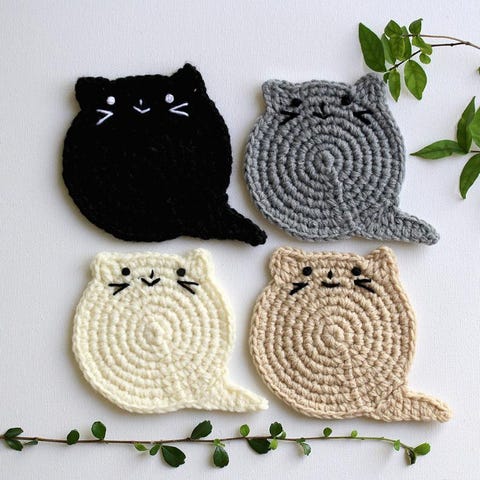 If your cat person is one of those hosts who always (lovingly) pesters guests to use a coaster, these adorable crocheted ones will do the trick—and protect surfaces against hot cocoa drips.
We hope you got some fantastic and unique gift ideas for a cat lover and cat gifts.
For more such gift ideas have a look at:-
Heart Touching Gift Ideas for Someone who lost A Pet
Most Trending Best Gift Ideas for Pet Lovers(Dog,Cat and many more)-2020.
15 Best Gifts ideas for Dog Lovers.
Happy gifting 
Subscribe to the newsletter for more such Unique Gift Ideas.
Stay connected